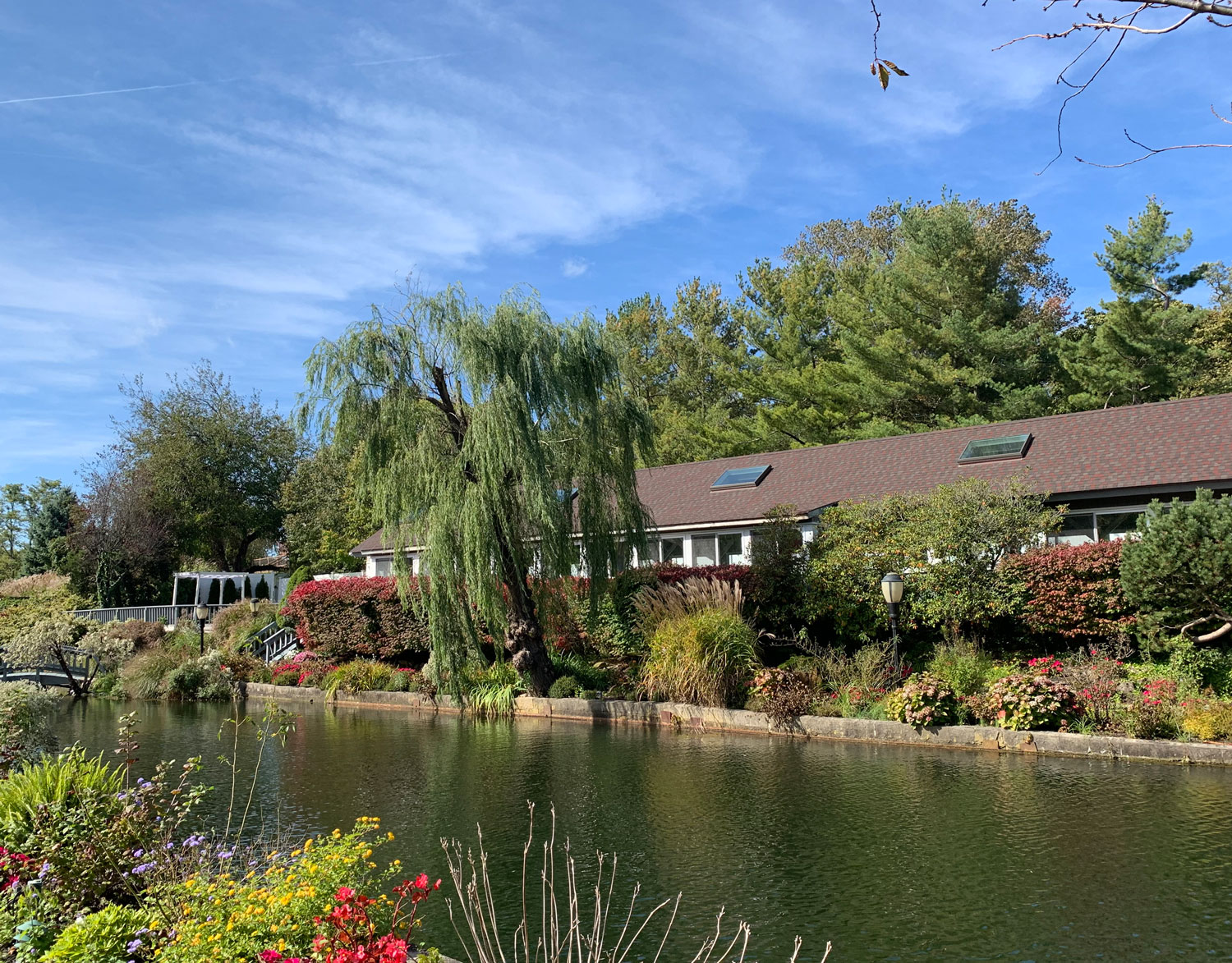 Distinctive
Picturesque
Waterfront
WATERWAYS
BRIDGES
GAZEBOS
Gardens
Sunsets
Estate
WEDDINGS
Elegant and Picturesque
Create your dream wedding
amidst seven acres of lush
gardens, fountains, bridges,
waterfalls and gazebos. For
wedding ceremonies, we have
our ceremony pavilion as well as
two outdoor spaces situated
throughout our gardens, one
featuring a gazebo and the other
a cobblestone runway. The newly
renovated Camelot and Contessa
Ballrooms and Garden Room
offer expansive views of the
waterfront gardens and
beautiful sunsets through
floor to ceiling windows.